Lochner family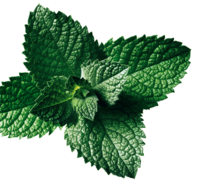 Of happy pigs and delicious nettles.
When Gerhard Lochner talks about his herbal cultures, he immediately begins to rave about his organic free range pigs too. Competently, he explains how important they are for his Demeter run organic farm, adding: "It is safe to say that they are very sensitive and intelligent animals that play an important part in crop rotation by preparing the soil in a particularly gentle way."
The decision to run his livestock and crop farm in Fürwald near Brunn at Wild as a Demeter farm not only keeps his pigs happy; Among other things, Gertrude and Gerhard cultivate a variety of organic herbs such as apple mint, lovage and stinging nettle. Yes, it is true that the Lochners with their positive attitude manage a large extended family and trust themselves with growing this stinging but delicious nettle. Gerhard says: "It can hurt quite a bit, but as we say in the Waldviertel, it keeps you young."
For those who want to know