Steinboeck & Freisinger family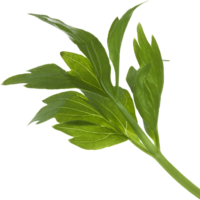 Working with nature means to put down healthy roots.
"Our ancestors knew how to work with nature and not against it. We had to relearn it. Every day nature teaches us something new", Andrea enthuses about her life and work together with Michael at the organic farm in Frauenhofen near Horn. They first met at a Christmas market. She had a stall with the finest organic bakery and Michael fell in love with Andrea and everything about her. He closed shop and has since worked the organic farm with her. Lovage, apple mint, sage, stinging nettle, peppermint, hemp leaves are rotated with grains and vegetables grown for SONNENTOR following organic-dynamic Demeter guidelines.
Andrea and Michael love putting roots down here at her parents' house. Michael couldn't let go of his own roots either, which took him back to where his parents hale from, the same area where Andrea grew up, around Horn. At some point, his parents had moved to Vienna to find work, but they visited their former home as often as possible, because this is where their heart was. Andrea and Michael feel at home now and enjoy working in tune with nature.
For those who want to know