Windholz family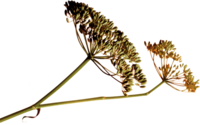 A dedicated organic fan and an "anise master" under one cap.
Rudi was lead onto the organic path by his dear wife Annelise, who had the opportunity of getting to know the positive power of organic agriculture at the pioneering organic farm Csardahof in Burgenland. She could experience how organic farming can have a positive impact on people's lives and she convinced Rudi with her infectious enthusiasm. In 2000, they began cultivating cumin, fennel, coriander and anise on their farm in Bruck at the Leitha. What a success! Rudi's keenness developed into expertise and, with his BIO-AUSTRIA cap, became a committed fan of organics.
He made an exception and took off his cap for the SONNENTOR photo shoot, where he exuded competence, especially when it comes to Anise. He also steered his best friend, Alois Rittler, onto the organic path and, to SONNENTOR. Both still think back fondly to the moment, when they discovered their shared enthusiasm for organic farming, and, it is still unclear if Rudi was wearing his cap for this life changing conversation.
For those who want to know