Feitl-Schönleitner Family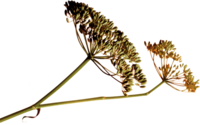 Elisabeth and her horse powered organic farm
Working with her much-loved horses has led Elisabeth to organic farming. Although she admits that she relies on a tractor for heavy work in the preparation and cultivation of the fields, her beloved four-legged animal's strengths lie in crop management, e.g. hoeing, where they can maximise their natural horsepower. Elisabeth, by the way, is a trained therapist for humans and horses, has a background in energy work and likes to talk about closed circles.
Working with horses is truly a special process. Her horses help to gently cultivate her fennel, grey poppy seed and fenugreek plants with very little soil compaction. They also 'treat' the plants to valuable organic horse fertilizer. Elisabeth believes in the quality of the thousand years old method of using horses in farming.
Elisabeth's fenugreek is used in the SONNENTOR curry spice mix. Its distinct aroma conjures up a blend with a special energy. Energy? This is where the organic-energy-circle from horsepower to energy-charged taste experience closes.
For those who want to know