Grundschober Family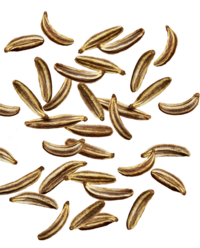 All ears for natural curiosity.
In the past, farmer's wives were said to have a 'natural curiosity'. Whether during the walk to church or at the milk gathering place, some seemed interested in everything and everyone. Curiosity is a characteristic of Sabine and Josef Grundschober, but in the most positive sense of the word.
Since switching to organic farming, they have been taking the world of herbs and spices by storm. It all began with oriental psyllium seeds, which, according to Hildegard of Bingen, provides harmony. This harmony is probably also the basis for the innovative spirit that Sabine and Josef share. This is just the spirit that lets fennel, fenugreek, caraway and blue poppy seeds flourish on the Grundschober's farm.
For those who want to know