Heinrich Family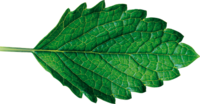 The specialist of 'power' packs from biodynamic cultivation.
SONNENTOR has a special friendship with Jens Henrich. His farm, north-west of Frankfurt in Rhineland-Palatinate, Germany might be located far away from SONNENTOR, but with its great Demeter quality, it has everything that characterises a great SONNENTOR farm - and much more!
Not long ago, he has, in the truest sense of the word, given us a helping hand with his power packs. Power packs? Yes, it's cress we are talking about. When it was not available in Demeter quality in Austria, Jens helped us out. Ever since then, his cress, which is rich in vitamin A, B1, B2, C and D as well as iron, calcium and folic acid, has been part of our germinating seeds range. Jens enriches the large family of SONNENTOR farmers with his incredible Demeter knowledge.
For those who want to know