Reiser family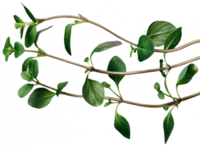 Good soil for organic farmers, inventors and artists.
Young farmer David Reiser spends a lot of time on fragrant fields with myriads of tea and kitchen herbs, which he cultivates for SONNENTOR together with his father Martin Reiser. He has inherited his father's passion for organic agriculture which becomes evident when he talks about his work: " I enjoy producing something with my own hands, that helps people live a healthier life."
Lemon balm, thyme, lovage, dill, blue fenugreek, chervil and much more grow in his fields. His father has become a knowledgeable and important colleague for him. The Reisers build the machines for the processing of their herbs mostly by themselves. "There needs to be a bit of an inventor and artist in every herbalist", he says, laughing. Rohrau is, by the way, the birthplace of Austrian composer Joseph Haydn, a good ground for creativity.
For those who want to know