Hildegard of Bingen: Shop Hildegard wisdom here!
Herbs and spices were Hildegard's specialty. Be inspired by our SONNENTOR certified organic Hildegard of Bingen products! Who was Hildegard of Bingen anyway? Which medicinal plants would she recommend? And what role does fasting play in her teachings? Find out more here ...
This area is reloaded as soon as an input field is changed.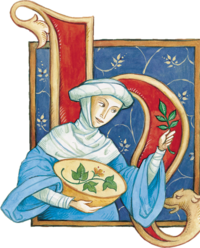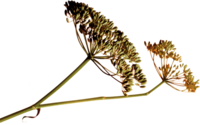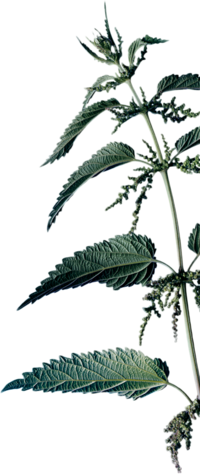 Who was Hildegard of Bingen?
A German abbess, scholar and writer during the Middle Ages. Today, she is well known for her advanced knowledge of medicinal herbs and spices, among other things. In addition, Hildegard of Bingen is venerated as a saint in the Roman Catholic Church.
Health and pleasure belong together, Hildegard was sure of that even in the 12th century. Just like her, make use of the valuable properties of nature - with Hildegard of Bingen products from the SONNENTOR shop!
Buy Hildegard of Bingen herbs and spices at SONNENTOR
If you are intrigued by the uses of herbs and spices, you would have known about Hildegard's teachings for a long time.
However, if you are new to herbal knowledge, we'd suggest you take a closer look at the wonderful "super plants" from Hildegard's natural herb pharmacy:
Are galangal, cumin and psyllium your best friends? Then our bulk packs are perfect for you!
Order organic teas from Hildegard's herb garden online
Hildegard of Bingen embraced the natural properties of sage, nutmeg, cinnamon and cloves. You can smell and taste each of these in the soothing herbal, fruit and spice teas from SONNENTOR.
All of our certified organic Hildegard of Bingen teas come in practical double chamber bags. You can choose from
Tip: Of course, you can also make your very own favourite tea with Hildegard's herbs and spices.
More Hildegard of Bingen products in the SONNENTOR online shop
Essential oils are concentrated plant power captured in small bottles. Our wonderfully fragrant Hildegard organic oil blends bring relaxation, harmony and energy into your everyday life.
Combine organic vegetables and a generous pinch of Hildegard of Bingen spices and Hildegard's vegetable soup is ready - available as a powder in a glass jar or in cubes.
Are you a spelt fan like Hildegard? Then we recommend our caffeine-free spelt coffee.