CZECH REPUBLIC - THE LAUGHING SUN IN SOUTH MORAVIA
In neighbouring South Moravia, SONNENTOR was the first company in this then young EU Member State to be voluntarily controlled according to the EU organic directives.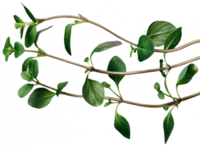 Together with the Czech organic association PROBIO, SONNENTOR ensured that the Czech Republic could provide proof of the implementation of EU organic regulation in the context of the Czech EU accession to the EU. Josef Dvořáček and Tomáš Mitáček are our local partners who ensure the implementation of the SONNENTOR philosophy in the Czech Republic. The region around Čejkovice has benefited economically from the commitment of the laughing sun. With 70 employees, the Czech subsidiary is already one of the largest employers locally. The basis for the success in the Czech Republic is fair and lasting partnerships, to which SONNENTOR not only contributes money, but its organic know-how.
Fresh ingredients - carefully packed: