Buy organic toppings for your dishes
This area is reloaded as soon as an input field is changed.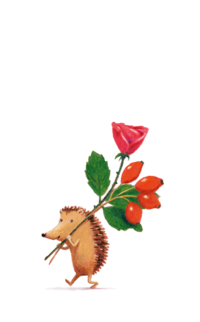 Why buy colourful organic toppings from SONNENTOR?
Do you love great variety and splashes of colour on your plate? Then you are in the right place. In just one step, you can turn any dish into an eye-catcher. Porridge, muesli, yogurt, soup, stew, casserole, or salad - organic toppings from SONNENTOR keep their promise: Colourful taste experiences that ignite your taste buds.
What can you discover here?
Seasonings that add colour and flavour to your dishes.
Colourful organic toppings from SONNENTOR - what can you do with them?
The best organic quality toppings from SONNENTOR convince with intensely aromatic herbs and spices. The bright colours tastefully enrich your dishes and make them a feast for the eyes. Anyone who likes their food to look colourful and loves variety on the plate is in the right place with the delightful organic toppings from SONNENTOR.
Organic toppings from SONNENTOR – how to use them?
We enter the land of endless possibilities - your kitchen:
Reach for our sweet toppings for your tarts and cakes. You can use Flower Power, Full Bloom, or Chai Kiss.
Delight your taste buds with toppings on your salads and veggies.
Impress your guests with colourful dishes from your kitchen and tastefully decorated casseroles, stews, and fish and meat dishes.
Give your dishes a unique crunch with pyramid salt.
Turn your soups into exceptional dishes with our toppings.
Add a colourful sprinkle to your work or home office lunches.
SONNENTOR organic toppings
Organic toppings from SONNENTOR are just the right gift for fans of tasty flavours and those who feast with their eyes. Put together a beautiful gift box for your loved ones, or treat yourself!