Fill the snack drawer with organic sweet treats!
This area is reloaded as soon as an input field is changed.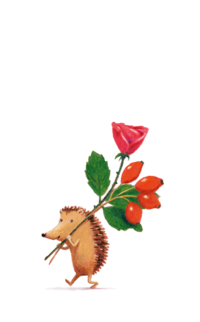 Why buy organic sweet treats from SONNENTOR?
Snacking has never been more sustainable. Here you will find the finest sweets that will make your taste buds dance. They are made exclusively from organic ingredients and taste particularly good. So you can snack with a clear conscience.
Our Bio-Bengelchen Constanze, Moritz, and Leander are up to mischief on the packaging of the organic sweet snacks for children. The colourful illustrations make the treats a delightful gift for a birthday, Easter, or Christmas, or simply as a gift for an afternoon of games with friends.
What can you discover here?
Organic treats that will make your tummy flip over with joy.
Organic sweets from SONNENTOR - what are the advantages?
With organic sweet treats from SONNENTOR, you are doing something good for the environment. Their Co2 footprint is significantly smaller than that of conventional snacks. In addition, they contain no palm oil, which is vital because that's how we protect the rainforest.
The illustrations on the packaging give children a playful understanding of sustainable snacks. So young and old can enjoy the snacks with joy.
Sweets from SONNENTOR – doing good in the long term!
Do you want to treat children or yourself? Excellent! You deserve it!
Give organic sweet treats from SONNENTOR
Organic sweet treats packed in a beautiful gift box are great souvenirs for many occasions. Why not combine them with organic coffee, a fragrant herbal tea, and a nice ceramic cup or teapot? Unlimited joy is guaranteed. Get started now!