Chai Tea: spices you can drink
This area is reloaded as soon as an input field is changed.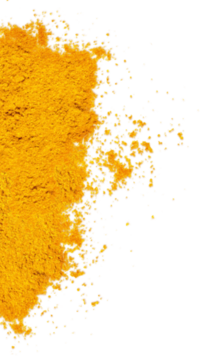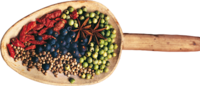 Chai - the classic
In many parts of the world "chai" simply means tea. What is known as "Chai" is actually Chai Masala - black tea that is refined with spices such as cloves, cinnamon and fennel. Our Chai Teas bring this Indian national drink to your home. In addition to the classic blend with black tea, you will also find blends with rooibos and spices in the SONNENTOR online shop.
Make your own Chai Latte
With our Chai Teas You can easily make Chai Latte yourself. All you need is a bag of chai tea, milk and sugar or honey. For a quick Chai Latte, simply use our SONNENTOR Chai Syrup. Add it to hot or cold milk - done! A sweet treat on the go.
Turmeric teas
Turmeric, Indian saffron - this great tuber from India has many names and many more beneficial properties that make it an indispensable spice in the kitchen. Turmeric also cuts a fine figure in the teacup. Discover turmeric with rooibos, flowers or ginger in the SONNENTOR online shop.
Tip: You can also enjoy turmeric as a latte. You can easily order the ready-made mixtures for milk here.
Regional spice teas
We love exotic spices, but local varieties such as fennel, anise and caraway are absolute heroes when it comes to your gut feeling. A cup of fennel tea can help sore tummies from an early age on. We have combined our locally grown trio into a wholesome mixture. Drink this throughout the day or as a digestif after hearty dishes – say goodbye to uncomfortable feelings in your stomach.
Christmas teas
Everyone who has tried punch knows that spices simply belong in the cup. Cinnamon, gingerbread and cloves immediately get us in the Christmas mood. Discover our fine selection of Christmas varieties such as Gingerbread Time, Heavenly Christmas Delight Tea or Mulled Wine Spices.