Coffee and cocoa: fine organic beans
This area is reloaded as soon as an input field is changed.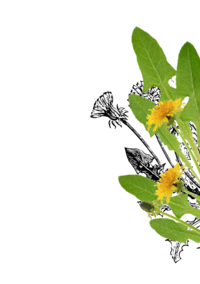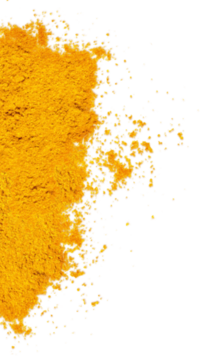 Why should you buy organic coffee and cocoa from SONNENTOR
We pay our coffee and cocoa farmers fair prices.
You get 100 percent organic and sustainable coffee and cocoa.
Coffee is good for us if enjoyed moderately.
Drinking chocolate tastes delicious and warms the heart.
Because you love coffee and cocoa as much as we do.
You can order these coffee varieties from us
Coffee is your elixir of life and is your motto, "A coffee in the morning drives away grief and worries"? Then help yourself to your heart's content in the SONNENTOR online shop! We have coffee ...
... beans,
... ground,
... instant coffee,
... "Viennese Temptation" Mélange blend or espresso,
... bulk coffee packs,
... decaffeinated,
... as well as creative coffee alternatives.
Did you know? Depending on the variety, coffee beans have variable caffeine contents. How much caffeine is actually in the finished coffee depends on the roasting temperature and the degree of grinding as well as the brewing time and water temperature during preparation.
Let us introduce the classics: Mélange and espresso
A full body. Intense toasted notes. Delicate nuances of dark chocolate. A velvety crema on top. And the strong smell of freshly brewed coffee. This is our classic espresso "Viennese Temptation". Fans of long blacks will be delighted by the nutty aroma and the delicate acidity of our mild Viennese blend ...
Want something different? Special varieties and coffee alternatives
Are you familiar with our mostly direct trade green coffee made from unroasted coffee beans from Nicaragua, which is prepared like tea but gives just as much pick up?
You are not into coffee? Try our "fake coffees" made from spelt wheat or dandelion roots, without caffeine! As a coffee substitute, we recommend Turmeric latte - caffeine-free, but all the more aromatic in taste.
Organic drinking chocolates from SONNENTOR
Here at SONNENTOR we call our hot chocolate drinking chocolate.
It is quick and easy to prepare: Dissolve one or two heaped teaspoons of organic drinking powder in milk and your warming sweet cocoa drink is ready to enjoy! Have it in the morning for a power breakfast, to warm up after bold adventures in the cold winter air or as cool "iced chocolate" in summer.
Say WOW to delicious organic cocoa varieties!
Not all cocoa is created equal. You know this if you are familiar with all our different types of organic drinking chocolates! You will find pure cocoa enjoyment in the tin with "My favourite hot chocolate drink". Curious explorers love the warming Bio-Bengelchen Chocolicious drinking chocolate with cinnamon, turmeric and allspice.
Recipe tip: SONNENTOR cocoa powder is wonderfully suitable for baking. How about a moist, delicious and chocolaty "Guglhupf"?