Handy: Savoury organic spice mixes
This area is reloaded as soon as an input field is changed.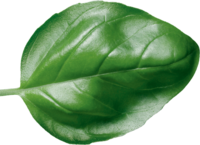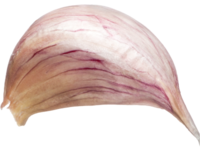 Mix up your spice shelf
Make cooking and baking easier for yourself with the savoury spice mixes from SONNENTOR. Steaks, roasts, breads, curries, stews and spreads are beautifully complemented by our spices and seasonings. Savoury spice blends are not only suitable for hearty dishes, they also refine desserts, creating completely new and interesting flavour combinations.
Warning, hot!
Some dishes impress with their spiciness and intense aromas alone. Liptauer, Letscho, chilli and sauces come alive with the right seasoning. Already in the name, "Hot Stuff', a blend with sweet paprika, garlic, basil, ground chilies and other high-quality certified organic ingredients spices up your food. Or how about Rodriguez's Chili con Carne?
Curry galore!
Curry blends deserve the top spot. They are colourful mixes of spices such as turmeric, cumin, coriander and ginger. Spice dealers make up their own unique house blend. We have also mixed up exciting spice blends such as Garam Masala and Ras el Hanout for you.
Mamma mia! Aromatic blends for Italian cuisine
Pizza and pasta are arguably two of the most popular dishes in the world. Even if they are easy to prepare at first glance, the spices in the sauces make the real difference! The perfect pizza or pasta sauce is often a well-kept family secret. We are happy to share our recipes with you. Pizza & pasta spices, Herbs all'Italiana or Herbs á la Provence – try these Mediterranean mixes in your cooking!
Barbecue spice mixtures
The SONNENTOR barbecue spice mixtures are the perfect seasonings for your grilled foods. Did you know that they can also be used for cooking in the pan? Regardless of the weather, it is always BBQ time in your kitchen. Coarse mixes for steaks, lemony notes for fish and chicken or our Holy Veggie for vegetable dishes – we have combined six varieties in our BBQ Six-pack. Use it at home or give it away as a gift.
Cooking with SONNENTOR spice mixes
Have you stocked up your spice rack and are you ready to go? You will find cooking ideas for every taste in our recipe database. Do you prefer sweet over savoury? Then take a look at our sweet spice mixes and be inspired!