Herbs – diversity galore!
Organic herbal teas are our passion. They are as diverse as you. Depending on the variety, they taste lemony, tart, minty or fruity. Loose or in a practical tea bag - you can easily order your favourite herbal tea online. Find out more now ...
This area is reloaded as soon as an input field is changed.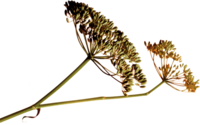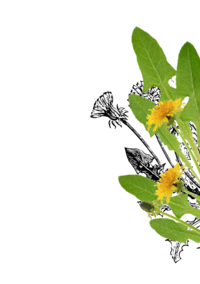 Let the power of herbs work for you!
Start the day relaxed and with a cup of delicious herbal tea. Even a few sips of a hot, fragrant tea can work wonders with stress, tiredness or little niggles. Who doesn't remember mum's fennel tea for sore tummies or peppermint tea with a spoonful of honey for an itchy throat? Find the best teas for your wellbeing conveniently online.
The small herbal fibula
We have collected the most important know-how about the power of herbs in a small herbal fibula. It is an easy to use guide packed with useful tips and tricks. The perfect addition to your tea order.
Refreshing herbal teas
We love refreshing and invigorating herbal drinks especially in spring and summer. The minty and lemony aromas of our mint, balm or our Lady Green tea with lemongrass are refreshing, relaxing and encourage a carefree feeling – perfect for cooling off on hot days. Try these teas solo or as part of our many blended teas.
Warmly recommended for changing seasons
Does the change of seasons affect you? We have all your wellness needs covered! We have the perfect herbs for those who need extra immune support - sage, thyme, elderflower and lime flowers.
A liberating tea enjoyment
Reflecting on lifestyle and consumption habits every now and then is a great way to take stock of our wellbeing. Luckily, herbal teas can quickly put us back on track of healthy living. Stinging nettle, green oats and dandelion tea activate the body's cleansing powers and taste delicious at the same time. Goodbye to toxins.
Loose or in tea bags - the choice is yours
Once you have found your favourite varieties, all you have to do is make one decision: loose tea or tea bags? Both have advantages: bags are handy and perfect for a quick cup of tea, loose herbal teas go a long way thanks to their large leaves and flowers and only require little packaging.
Buy herbal teas easily online
Do you have trouble deciding which ones to get? No problem! Why not start with our herbal tea assortment "Try it!"? Or how about a fruit or spice tea instead? Our online shop also has accessories such as cups and jugs to complete your tea enjoyment.