Naturally sweet: organic honey and organic sugar
Something for sweet hours? Right this way! You can buy regional honey, manuka honey, coconut blossom sugar, and beet sugar here; everything is certified organic. If you like sweet treats and spoil your loved ones, this is the place for you. Learn all about sweet treats here.

This area is reloaded as soon as an input field is changed.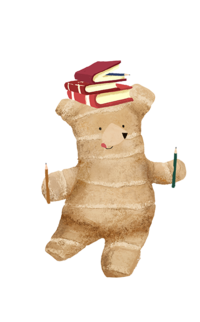 Why buy organic honey and organic sugar from SONNENTOR?
Here you will find a wide range of fine Austrian honey, the best Manuka honey from New Zealand, and coconut blossom sugar. If the frog in your throat doesn't leave you alone, we have sweets, pastilles, and propolis for you here.
Are you a gifted backer? Wonderful! You can also find organic cane and beet sugar here for coffee and cakes.
What can you discover here?
Everything your sweet heart desires – compiled for you on one page:
SONNENTOR organic sugar and organic honey – when is the best time to use them?
SONNENTOR sugar and honey are ideal for baking, sweetening coffee or tea, or making syrup. Sugar sachets are equally suitable for home use, restaurants, and catering.
You can use honey as a sweet spread for breakfast or for brunch with friends.
Sweet treats from SONNENTOR – sustainable goodness
Organic products do without using chemical commercial fertilizers and pesticides, which also applies to sugar and products made from sugar. But what is the difference between organic honey and conventional honey? How do bees know where to find organic nectar?
There are crucial differences between organic and non-organic:
The flight radius of a bee is about 3 km. In the case of organic honey, organic plants must dominate in this area.
Forests and meadows that are managed environmentally friendly according to EU guidelines are also permitted.
No drugs are used to control pests.
Only essential oils and organic acids such as formic or oxalic acid are used to treat beehives against Varroa mites.
The honeycombs are untreated.
In summer and winter, the bees are fed organic honey from own production. If this is not possible, they are fed organic sugar water.
Give organic sugar and organic honey from SONNENTOR
Packed in a beautiful gift box, organic sugar and organic honey are sure to be appreciated. Add organic tea and a pretty cup or teapot, and you're guaranteed to put a smile on your loved one's face. Get started now!