Discover children's teas for little Bio-Bengelchen here!
Little tea connoisseurs will be amazed when they taste the delicious natural organic teas from SONNENTOR. Only natural ingredients are waiting to be discovered by you. Happiness guaranteed!
This area is reloaded as soon as an input field is changed.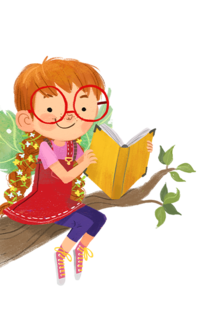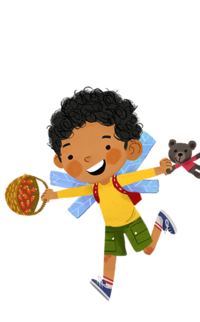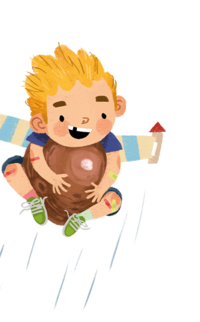 Why buy children's teas from SONNENTOR?
Little ones get to know and love different tastes in the first years of life. In addition to water, unsweetened organic teas are particularly suitable drinks for children as they are free from artificial flavours but full of healthy and delicious ingredients.
Our Bio-Bengelchen Constanze, Moritz und Leander make sure of this. They collect the best leaves and fruits and use them to conjure up delicious mixtures for tea drinkers of all ages. The colourful packaging with enchanting illustrations ensure that little rascals stay hydrated.
What can you discover here?
Tasty organic children's teas in tea bags that little ones love:
Organic children's teas - when to buy?
The organic little cherubs Constance, Moritz and Leander are the best and little connoisseurs love their teas. They have teas for early in the morning when exciting adventures await, or for the evening when sandman is calling. If little ones feel unwell, there are a couple of useful little helpers in the Bio-Bengelchen children's tea range.
Bio-Bengelchen children's teas - how to prepare them?
The organic Bio-Bengelchen children's teas are great thirst quenchers for explorers of all ages. Use one tea bag per 200 ml of water. Creativity knows no limits.
The Bio-Bengelchen Constance, Moritz and Leander conjure up delicious, fruity drinks from tea mixed with fruit juice.
Chilled and refined with fresh fruit and herbs, they are a delicious iced tea.
When it's particularly hot outside, delicious water ice can be conjured up from the organic Bio-Bengelchen fruit teas. Simply prepare tea, sweeten with agave syrup or syrup and freeze in ice block trays.
By the way, the teas taste best when drunk from the Bio-Bengelchen enamel mug.
Give children's teas as gift and watch the joy in others
The Bio-Bengelchen have discovered that natural flavours taste best! If you want to share this delicious tea treat with others, SONNENTOR's organic children's teas are just the perfect gift. There are also other Bio-Bengelchen products that make children's eyes light up. Browse now and become part of the Bio-Bengelchen gang!