Sinfully good: organic fruit spreads without sugar
Irresistibly sweet and without refined sugar: organic fruit spreads from SONNENTOR taste deliciously fruity and are vegan; Elderberry-Plum, Apricot, and Raspberry with Apple Mint. Deliciousness to your heart's content!
This area is reloaded as soon as an input field is changed.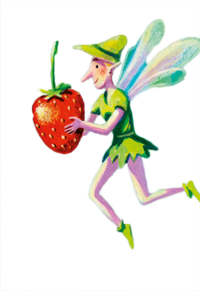 Why buy organic fruit spreads from SONNENTOR?
Entirely organic fruit spreads: without refined sugar, vegan, and without palm oil, but with lots of fruit and intensely fruity flavours. Organic fruit spreads from SONNENTOR are more than just good for us; they also help your environment.
Organic food production creates significantly less CO2 than conventional products. And thanks to their natural sweetness, nothing stands in the way of enjoyment with a clear conscience.
What can you discover here?
The fruitiest fruit spreads - simply heavenly!
What makes SONNENTOR organic fruit spreads so special?
They are delicious, versatile, and unique. Organic fruit spreads from SONNENTOR are compositions sure to enrich your diet.
Try them in yogurt, as a topping for your smoothie bowl, in Christmas cookies, or in tarts and cakes. Let your imagination run wild!
SONNENTOR organic fruit spreads – how do I use them?
We want to inspire you:
Fans of baking will love buns filled with Apricot or Elderberry-Plum spread. Do you feel experimental, and would you like to try the combination with Sea Buckthorn and Vanilla sauce? It's worth the risk!
Pancakes filled with your favourite fruit spread. We don't think you need to decide on a favourite flavour! Just buy them all and mix things up!
Fruity chutneys without having to do any preserving: Use a fruit spread, add a dash of vinegar, and a pinch of Spice Blossoms – done.
Donuts filled with Raspberries and Apple mint spread – delicious!
SONNENTOR organic fruit spreads as a gift
Friends with a sweet tooth who love healthy foods are guaranteed to celebrate you for this gift.
Pack them all in a lovely gift box, or combine them with teas, coffee, and mugs for a nice breakfast set. Get it now!