Salty treat? Find it here!
Salt enhances the taste of food. Our range includes many different salts and salt mixtures: herbal salt, colourful salts with brightly coloured blossoms, smoked salt, and many more to cover all your salty desires. We are happy to advise you!
This area is reloaded as soon as an input field is changed.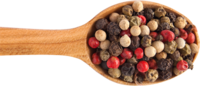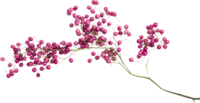 Why should I buy SONNENTOR salts?
Isn't all salt the same? Not here at SONNENTOR! There are numerous different types of salt, which also have different flavours. Our salt mixes add variety to the plate, for example, our All The Best Salt or Mediterranean Blossom Salt.
Of course, all salts are free of anti-caking agents and flow agents. Incidentally, salt cannot be certified organic because it formed millions of years ago – it is naturally natural.
What can you discover here?
Delicious salts and salt blends that will make your taste buds sing.
Fine salts from SONNENTOR: How can I use them?
The salts come in coarse or fine and in large and small packs. You can use them in the salt mill, or if they are finely ground, you can use them straight away. The shakers are ideal for the table.
SONNENTOR salts: What can I do with them?
Salt and salt mixtures belong in every kitchen and every household. We have some tips for you:
Salt is needed for cooking soup, stews, meat, vegetarian or vegan dishes. The famous pinch of salt should not be missing in some baked goods either.
Our herb and spice salt mixtures are ideal for seasoning and decorating eggs, salads, and spreads. Our decorative salt blends add flavour and colour.
Salt is also excellent for ensuring that cut fruit does not turn brown. Soak in lightly salted water until use.
Gargle with saltwater or inhale when you have a cold. Salty steam provides a quick remedy for sore and itchy throats.
A home remedy for uninvited guests: salt can be used as an ant deterrent when sprinkled along ant trails.
Do salts make good gifts?
Don't know what to give? You can always use salt! Shop here!