Spice, spice, baby! Order spices to give and try here!
This area is reloaded as soon as an input field is changed.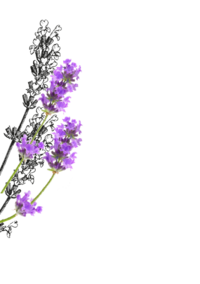 Why give spices as gifts?
Your gifts have never been tastier! Christmas, Easter, or just because: here, you will find the right gift for cooking enthusiasts or anyone who wants to become one. Do you want to treat yourself? Our 'Try It!' packs whisk you away to the enchanting world of spices in no time and send you on a spirited indulgence experience.
What can you discover here?
Spices that excite the chefs and the palate. To give away and try for yourself!
Spices to try and give away: who can I give them to?
Non-cooker or master chef – spices are always a good choice. Many cooks and all those who want to become one will be enthusiastic about this tasteful gift. Stock up on spice packs to be prepared for last-minute invitations.
Spices to give away and try for yourself: What do I have to consider?
Would you like to treat yourself or others with heavenly organic delights? Here are some tips that will excite friends and family:
Think about what the recipient likes to eat. You are guaranteed to make salad lovers happy with salad spices and inspire grill nerds with our six-pack of grill spices.
You want to be prepared for impromptu invitations? Stock up on spice gifts. How about our Spice Journey around the World 'Try It!' pack? These spices take the connoisseur to distant continents without leaving the house.
Do you love variety and find it challenging to use up a whole pack of spices? Give our 'Try It!' packs a go with a range of herbs and spices in small packs.
Give spices away and try them yourself and give sustainably!
As you can see, giving and tasting organic spices has never been so easy, so colourful, and so delicious. Our spice packs are made from tinplate, cardboard, and foil made from degradable cellulose, and giving spices has never been more sustainable. Start shopping now!