Pure organic herbs and spices from anise to lemongrass
This area is reloaded as soon as an input field is changed.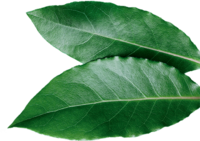 Whole or ground?
Apart from a wider selection of spice, our focus is on another very important topic: whole or ground? Both offer different advantages. Whole spices retain their aromas longer - you can tease out the flavours by pounding them in a mortar, spice grinder or grater. Spices such as cloves and cinnamon sticks can also be cooked whole. Ground spices, on the other hand, are handy to use and are particularly suitable for soups, sauces or dressings.
Salt and pepper
Salt and pepper are staples in every kitchen as well as in the SONNENTOR online shop. You will find a large pepper selection - white, black, green, pink oder a mixture, ground or whole corns for the mill. Salt for your soup is just a click away. Discover pure salt, salt mixtures with organic herbs and smokey salt for barbecuing.
Classics in home cooking
Do you like hearty home cooking? Classics in Austrian home cooking such as caraway, paprika, thyme, garlic and lovage should not be missing in your kitchen. They go well with casseroles, pasta dishes or in stews. You can find these and other certified organic spice classics in our online shop.
Exotic spices for clever dishes
Italian, Indian, Thai - the world's kitchens work with all sorts of different spices that give their cuisine unmistakable aromas. What would Indian cuisine be without turmeric, Italian dishes without basil or Swedish desserts without cardamom? Discover a wide selection of organically grown, high-quality exotic spices.
Traditional herbal knowledge according to Hildegard of Bingen
The herbalist Abbess Hildegard of Bingen has explored the effects of herbs and spices as early as the 12th century. Her ancient herbal knowledge is still used today as a reference for a healthy life. In addition to popular varieties such as sage and fennel, Hildegard also used relatively unknown herbs such as hyssop, pellitory, wild thyme und psyllium seeds husks in her recipes.
Order
Choose your favourite products. Your order will be delivered directly to your home within a few days or you can pick it up at a SONNENTOR store near you via Click & Collect. Also browse through our sweet and piquant spice mixes to season your dishes with the perfect spice combinations. Enjoy!