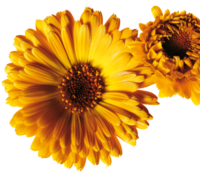 The postal address, telephone number, e-mail address and all other contact information of SONNENTOR Kräuterhandels GesmbH can be found here:
Postal address:
SONNENTOR Kräuterhandelsgesellschaft mbH
3910 Sprögnitz 10
Austria
Phone: +43 2875/7256
Fax: +43 2875/7257
E-Mail: office@sonnentor.at
Managing Director: Johannes Gutmann
Owner: Johannes Gutmann, Edith Gutmann
Object of the company: Commercial Trade § 103 para. 1
Technical Contact Web: Andrea Traxler webmaster@sonnentor.at
Data protection: datenschutz@sonnentor.at
Information requirements according to ECG:
Commercial register number: FN 132340v
Commercial Court: Krems / Danube
UID: ATU 38904708
Member of the Chamber of Commerce of Lower Austrian
DVR 0742643
Alternative dispute resolution according to Art. 14 Abs. 1 ODR-VO:
The European Commission provides a platform for online dispute resolution (OS), which you can find at http://ec.europa.eu/consumers/odr/. We are not obliged and not willing to participate in a dispute settlement procedure before a consumer arbitration board.
Disclaimer & Copyright:
If registered trade names and trade names are used on this homepage, even if these are not marked as such, the corresponding protective regulations apply. They also apply to all photos, illustrations and other design elements - Copyright SONNENTOR - any use is prohibited. The placing of a hyperlink or the framing on or with regard to even parts of this website requires prior written consent.
Web analytics with Google (Universal) Analytics
This website uses Google (Universal) Analytics, a web analytics service provided by Google, Inc. (www.google.com). Google (Universal) Analytics uses methods that allow you to analyze the use of the website, such as "cookies", text files that are stored on your computer. The generated information about your use of this website is generally transferred to a Google server in the USA and stored there. By activating the IP anonymization on this website, the IP address is shortened before transmission within the Member States of the European Union or in other states party to the Agreement on the European Economic Area. Only in exceptional cases will the full IP address be transferred to a Google server in the USA and abbreviated there. The anonymized IP address provided by Google Analytics from your browser will not be merged with other Google data. You can prevent Google's processing of the data (including your IP address) generated by the cookie and your use of the website, as well as the processing of this data by Google, by downloading and installing the browser plug-in available under the following link : Http://tools.google.com/dlpage/gaoptout?hl=en