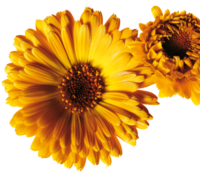 The postal address, telephone number, e-mail address and all other contact information of SONNENTOR Kräuterhandels GesmbH can be found here:
Postal address:
SONNENTOR Kräuterhandelsgesellschaft mbH
3910 Sprögnitz 10
Austria
Phone: +43 2875/7256
Fax: +43 2875/7257
E-Mail: office@sonnentor.at
Managing Director: Johannes Gutmann
Object of the company: Trade in food and luxury foods
Technical Contact Web: Andrea Traxler webmaster@sonnentor.at
Data protection: datenschutz@sonnentor.at
Information requirements according to ECG:
Commercial register number: FN 132340v
Commercial Court: Krems / Danube
UID: ATU 38904708
Member of the Chamber of Commerce of Lower Austrian
DVR 0742643
Alternative dispute resolution according to Art. 14 Abs. 1 ODR-VO:
The European Commission provides a platform for online dispute resolution (OS), which you can find at http://ec.europa.eu/consumers/odr/. We are not obliged and not willing to participate in a dispute settlement procedure before a consumer arbitration board.