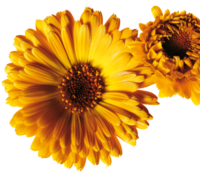 The postal address, telephone number, e-mail address and all other contact information of SONNENTOR Kräuterhandels GesmbH can be found here:
Postal address:
SONNENTOR Kräuterhandelsgesellschaft mbH
3910 Sprögnitz 10
Austria
Phone: +43 2875/7256
Fax: +43 2875/7257
E-Mail: office@sonnentor.at
Managing Director: Johannes Gutmann, Klaus Doppler, Gerhard Leutgeb, Manuela Raidl-Zeller
Object of the company: Trade in food and luxury foods
Supervisory authority/trade authority: Bezirkshauptmannschaft Zwettl
Applicable legislation and access to it: GewO 1994; https://www.ris.bka.gv.at
Organic control point: AT-BIO-301
Technical Contact Web: webmaster@sonnentor.at
Data protection: datenschutz@sonnentor.at
Ownership structure: Johannes Gutmann (93 %), Edith Gutmann (7 %)
Our concern: Information about the company's goods and services and promotion of the sale of the same as well as information on the topics of sustainability and the circular economy
Information requirements according to ECG:
Commercial register number: FN 132340v
Commercial Court: Krems / Danube
UID: ATU 38904708
Member of the Chamber of Commerce of Lower Austrian
DVR 0742643
Alternative dispute resolution according to Art. 14 Abs. 1 ODR-VO:
The European Commission provides a platform for online dispute resolution (OS), which you can find at http://ec.europa.eu/consumers/odr/. We are not obliged and not willing to participate in a dispute settlement procedure before a consumer arbitration board.
Social walls & content from social networks.
SONNENTOR uses "social walls" on the website. A social media wall aggregates content from various social platforms (Facebook & Instagram) tagged with specific hashtags (#). These will be published on our site. The purpose of the social wall is to encourage fans to tag content about a specific product with appropriate hashtags (e.g. #sonnentor). At the same time, they give visitors to our website valuable application tips and tricks from other customers. If you do not agree to the publication of one of your posts, please contact office@sonnentor.at - we will remove your post as soon as possible.