Buy delightful organic gifts for the Easter nest here!
You can smell spring in the air? This means the Easter bunny is already in the starting blocks to hop off and deliver the most delicious organic Easter gifts. Help him choose his goodies!
This area is reloaded as soon as an input field is changed.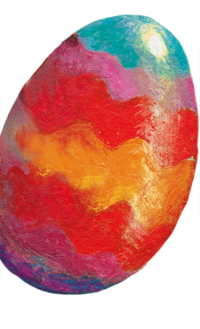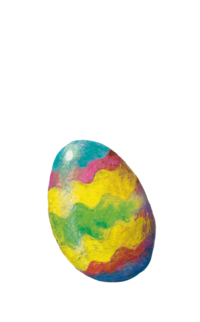 Why buy organic Easter gifts from SONNENTOR?
Here you can find everything you need for a delightful Easter basket that comes from the heart. Colourful Easter gifts make the eyes of little and big Easter basket seekers sparkle.
SONNENTOR Easter gifts are made exclusively from organic ingredients and contain only the best-quality organic herbs, fruits, and flowers. They are good for you, your loved ones, and the environment. Once you get the taste, you can't stop.
What can you discover here?
Colourful Easter gifts for your organic Easter nest:
What makes organic Easter gifts from SONNENTOR so special?
Organic Easter gifts from SONNENTOR do not contain any chocolate at all. So if you want to mix things up and you want something different for Easter this year, buy organic products from SONNENTOR.
Lovingly designed packs with spring-like illustrations ensure enjoyment inside and out. The best purely organic ingredients and sustainable packaging ensure a clear conscience when giving gifts.
Organic Easter products from SONNENTOR - how do I use them?
Organic Easter products from SONNENTOR are excellent for giving away and for keeping as well.
Organic herbal teas with Easter or spring motifs are ideal as a soothing warm breakfast drink and caffeine-free pick-me-up. They can also be used to conjure up refreshing ice teas and mixtures with tea and fruit juice.
Ramson's mild aroma makes a wonderful alternative to garlic.
Organic Blossom salts are a decorative and colourful seasoning for your Easter egg, spring salads, spring soups, and much more.
Essential spice oils add flavour to salad dressings, soups, and vegetable dishes - a few drops add a lot of aromas.
Fruit spreads are suitable for all kinds of sweet organic pastries. The spreads contain no sugar and are a yummy and healthy spread for your bread.
Hilde's herbs for spreads, Scrambled Egg seasoning, and Vegetable Topping conjure up spring-like dishes such as a bowls with grilled vegetables and eggs.
Give an organic Easter basket from SONNENTOR.
Anyone looking for a last-minute organic gift for Easter will be delighted with the Easter gift box from SONNENTOR. The Easter Tea Cup is a great way to give lasting happiness. Lend the Easter Bunny a helping hand – buy Easter gifts in our online shop now!