Enjoy: Cold-pressed organic essential oils
Highly concentrated pure aromas - that's what SONNENTOR's organic essential oils are all about. A few drops of the precious, cold-pressed extracts add intense aromas and well-being to the table. Find out more here!
This area is reloaded as soon as an input field is changed.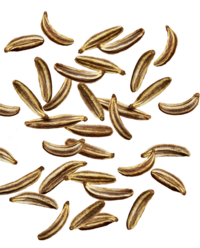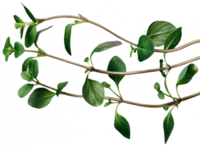 Why buy SONNENTOR cold-pressed essential oils?
Organic, cold-pressed essential oils contain the purest essence of the plant. They bring their flavours and ingredients to your plate in a highly concentrated form to ensure intense taste experiences. You can use the full power of black caraway and fennel to your advantage with just a few drops. The remarkable side effect? They are delicious and add variety to your diet.
What can you discover here?
Exquisite organic, cold-pressed essential oils that delight your palate and ensure increased well-being in your everyday life.
Black Caraway Oil: Resinous, aromatic, and ethereal-tasting oil from black cumin seeds, known for their powerful effects. Organic black seed oil is an excellent choice because it only contains things that are good for you.
Fennel Oil: This menthol-flavoured, sweetish essential oil is known to aid digestion. An unmissable boon for your stomach.
SONNENTOR essential oils – what are their advantages?
Essential oils from SONNENTOR bring pure taste in the best organic quality to your home. They can be excellently integrated into your dishes without using many seeds or herbs.
They're the right choice for you if you don't like biting into spices or if they don't go with the dish. Essential oils are excellently integrated into creamy or pureed dishes. But you can also enjoy them pure.
SONNENTOR essential oils – how to use them?
Spice oils from SONNENTOR add the purest taste and essence of the plant to your plate. Refine your dishes with concentrated plant power:
Season your salad dressings with a few drops of black cumin or fennel oil.
Use essential oils to refine spreads, such as hummus or lentil spread.
Flavour your soups with a few drops of the oils. They are best added at the end of the cooking process.
Use oils to refine antipasti or chutneys.
Or enjoy half a dropper a day and get the most out of the oils for your body.
SONNENTOR organic essential oils as a gift
Are you looking for an extraordinary gift for a passionate hobby cook? Or would you like to share the power of spices with your loved ones? Gift yourself and others the pleasure of these pure plant essences. Pop them into your cart!