Weinbub family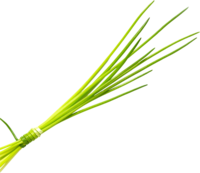 Taking and giving - the bees lead by example.
Christian Weinbub is organic farmer 150%. On his farm in Windpassing, north of Hollabrunn, he leaves nothing to chance and constantly works on processing the soil more gently, optimally adjusting crop rotation and the best way of cultivating the plants. In doing so, he has come to know and appreciate help coming from nature. For example, a friend's bee colonies, which pollinate his flowering spice plants.
And the result is noticeable. Thanks to nature's little helpers, psyllium seeds, caraway seeds, blue poppy seeds, fenugreek and more are delivered to SONNENTOR in outstanding organic quality. However, he also happy to give back by sharing his knowledge with his organic farming colleagues. Christian explains almost philosophically: "Taking and giving is a successful model, the bees show us and I try my best to follow their example whenever I can."
For those who want to know