Albania - tradition meets enthusiasm
Although only 700 km away from the Waldviertel, Shkodra in the north of Albania, seems like another world.
The mild climate of Albania provides ideal conditions for Mediterranean herbs. What struggles in the harsh climate of the Waldviertel, flourishes under the hot Albanian sun. For this reason, we put out our feelers in 2007 to see if we could establish a partnership with Albanian farmers.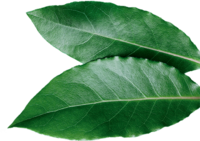 Trusting partners are important
The partnership between SONNENTOR and Albanian farmers started as a development aid project under the supervision of the ADA (Austrian Development Agency) to improve the livelihoods of Albanian farmers. Of the 400 trained farmers, 20 changed to organic farming and started working together with SONNENTOR. Meanwhile, more than 550 families work in cooperation with SONNENTOR – on farms or gathering wild herbs. Endrit Kullaj, our local partner, is the key point of contact. He carries out important ground work and supports the farmers in obtaining goods, exporting and training. Together with him, we also support the companies with organic certifications in order to carry the ecological idea further.
A collaboration with adventure
Gaining a foothold in Albania has been challenging. The majority of the population is very poor. The unemployment rate is around 15%, however, this rate is even higher in rural areas. The younger generations are increasingly drawn to the West, because they see no future in their own country. Therefore, it is all the more important that there are companies that make it possible for local people to make a living. In order to do so we need to know about the local conditions, learn about the culture and win the trust of the people. Therefore, Johannes Gutmann and our SONNENTOR procuring team visit the farming families at least twice a year.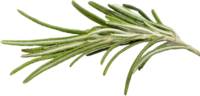 Albania is only one and a half times the size of Lower Austria. Accordingly, agricultural areas are relatively small. The individual farmers manage an average of two hectares. Most farming families have only a small tractor to use. Sowing, weeding and harvesting is all done by hand. Everyone works together on the farm - from young to old. At harvest time there are always additional helpers. Donkeys or cows take care of the transport. Other vehicles would not be useful in the remote mountain villages. The streets are hardly developed, bridges are missing. Those who want to cross the river wade through it in shallow places.
Best conditions for herbs
Untouched nature and small fields offer the best conditions for wild collections and the cultivation of special herbs. The people here are familiar with herbs and know how to grow and harvest them the right way. Plants that need to be carefully picked by hand, such as cornflowers, are also sourced from this Southeast European country in the Balkans. Around 60 tons of fresh flowers are harvested every year. That makes six to seven tons of dry cornflowers that we process in our products.
We source the following from Albania:
Fresh ingredients - carefully packed: