Grünstäudl Family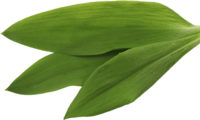 A peaceful organic farm with refreshing powers of nature.
Strength is found in serenity. A proverb that could not be more fitting for the Grünstäudl family farm. Secluded and surrounded by meadows with grazing sheep, it lies just outside the village of Brunn which belongs to the market town of Arbesbach, in the center of the Waldviertel high country. Tranquil "Loschenhof", as the farm is referred to, is renowned for its superb organic products.
Hannah, once piggybacked by father Anton, and now all grown up, muses that feeling security and joy connects the family with nature. Nature then holds those feelings for us when we are ready to receive them. With this wholesome attitude, it is easy to appreciate that the Loschenhof produces truly special herbs for SONNENTOR.
Peppermint and apple mint develop a particularly refreshing flavour in the "mountains of the Waldviertel". This special mint has become one of the most popular ingredients of SONNENTOR herbal mixtures that have charmed tea-drinkers around the world. The Grünstäudl family, however, is happy to stay behind and continue their work with nature in their peaceful surroundings.
For those who want to know