Peitl family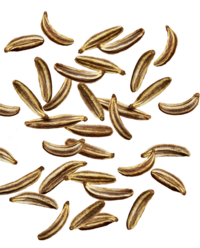 The untamable onion pioneer and rarity collector.
Hansi Peitl lives regional organic farming to the fullest. His passion for biodiversity and probably also his willpower was put into his cradle. "My grandmother always said, where weeds don't grow, plants won't either," says the innovative vegetable farmer from Unterstinkenbrunn in the northern Weinviertel. Accordingly, not only is he one of the first in his region to change to organic, he has also successfully announced his quest to ensure the survival of the vegetable typical for the region, the onion.
To protect the survival of rare Lower Austrian vegetables, the onion pioneer founded the group "Bauernsaat" in 1992 and thus became the first Austrian farmer to achieve market acceptance for his special vegetable varieties. The "Laaer Onion" is now successfully marketed again and has its special characteristic due to the successful crop rotation with anise, alfalfa and caraway. Hansi delivers those seeds to SONNENTOR in person. It is a welcome opportunity to catch up with his organic-pioneer colleague, Johannes Gutmann.
For those who want to know