Schreiner family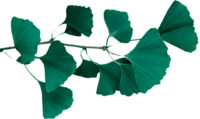 Polka rhythm in harmony with nature.
Christian has a lot in common with his father John, and yet he enjoys marching to the beat of his own drum. Both are organic farmers in Lassee, the largest grain growing area in Austria, where they produce a wide variety of grains, vegetables, spices and more on fertile soils. Christian grows anise, coriander and, like his father, caraway for SONNENTOR.
When asked about his musical streak, he winks at his dad and says, "I inherited if from mum." It is certain that music is in his blood. While his father is a tenor in the church choir, Christian plays tenor horn in the orchestra. This very melodic instrument fits him perfectly, since he has learned to listen and understand the melodies of nature from an early age. Regardless of march, waltz or polka, he plays in harmony with nature.
For those who want to know