Rossnagl family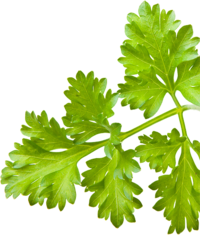 A life with organic-dynamic balance.
Balance tea from SONNENTOR is as made for the Roßnagls or should we say by the Roßnagls? Both is correct. Sabine and Christian strived to shape their lives and work so that they are in balance. The focus has always been on their farm in Großburgstall near Horn, which had been in the family since 1815, and the goods produced there.
Today, they speak of their farm as their focus point and that they have found their desired life-work balance on their Demeter managed farm. The couple grow an incredible variety of spices and herbs in harmony with their animals, the soil and not least, human beings. They supply SONNENTOR with a diverse range of goods, such as common mallow, spearmint, thyme, peppermint, marigold, oregano, lovage, lemon balm, apple mint, psyllium seeds, caraway, fennel and much more. But back to Balance tea. This tea is packaged by the Roßnagls by hand in the winter months, closing the cycle of their organic-dynamic balance.
For those who want to know




oregano (Origanum vulgare L.) org.






From the field to the pack - on the farm: