SONNENTOR gift sets: because organic goodies bring joy
This area is reloaded as soon as an input field is changed.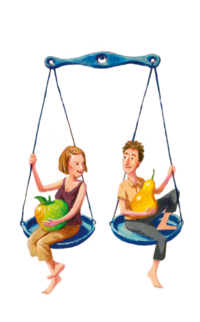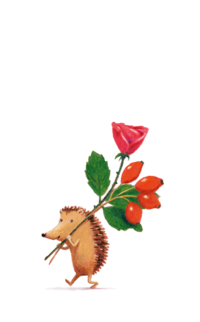 Certified organic gifts from SONNENTOR - for every occasion and taste!
Our gift sets are perfect for nature lovers, connoisseurs, tea lovers and everyone who appreciates natural taste experiences. Each set is packed with delightful SONNENTOR goodies: teas, herbs, spices, essential oils, biscuits and other sweet delicacies.
We love celebrations here at SONNENTOR. This is why we have created a range of beautiful gift sets for special occasions.
Gift sets & ideas for ...
… Christmas
Let me be your Guardian Angel. Your loved ones will enjoy the Christmassy flavours of gingerbread, mulled wine, festive roasts and much more in the Fragrant Anticipation gift set.
… lovers
"I love you!" We don't think we say it enough. With the "All the Best" gift set, you don't need any words to express how you feel. The perfect organic gift for Valentine's Day or wedding anniversaries!
… Easter
Why not hide our Easter gift box instead of the classic Easter nests! The spring inspired surprise box with greetings from the Easter Bunny will delight all Easter egg hunters.
… thinking of you
Is your best friend sad? Put a smile on her face with our "Coffee and Cake" gift set. Does a colleague need support for fasting? Then the "Take it easy" gift box will be much appreciated.
Order SONNENTOR spice gift sets online
If spice is missing in your life, things can get a bit boring. Help is on its way with our spice gift sets. Spice Journey around the World, a culinary journey for globetrotters. Ideal for first time flatting or your first apartment: "Spices Basic Kit". Spices from "Bella Italia" will take you to your favourite Mediterranean holiday spots.
Essential oils: fragrant gift sets for discerning noses
What are these wonderful smells? It's organic essential oils from SONNENTOR! "Fragrant little helpers", "My favourite fragrances" or "Oh thou joyful day" fill the rooms with natural plant aromas. We also have perfect choices for the kitchen: "For summer cuisine'" and "For baking" spice essential oils.
Tea gifts and themed boxes from SONNENTOR
Have you heard of our tea gift boxes that allow you to sample a wide range of teas? Matching: pretty, funny and creative gift packaging. You can create a very personal gift set for your loved ones, filled with their favourite products. Tip: Take a look at our themed boxes, which are full of delicious novelties!