Organic teas for every situation
Tea has been one of the most popular drinks worldwide for thousands of years. The SONNENTOR tea story began in 1988 in the Austrian Waldviertel region. Since then we have been blending herbs, fruits and spices into exciting tea creations. They are organically grown and sustainably packaged. Discover our large selection online.
This area is reloaded as soon as an input field is changed.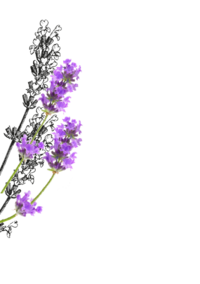 It all started with herbal tea
High-quality herbal teas have always been at SONNENTOR's core. We started our success story with herbal teas because many grow right around our houses! Yarrow, peppermint, dandelion – a stunning mix of colours and flavours. Or do you prefer herbal blends such as our Cheery herbal tea?
Fruit and spice teas
If you prefer apples or rose hips - our wide range of aromatic fruit teas are certified organic and can be ordered online. Spices are also popular tea ingredients. In addition to local treasures such as fennel, anise and caraway, exotic delicacies such as ginger and turmeric tea have long been popular members of our range of teas.
Pick-me-up with caffeine
Classic green, white and black teas are excellent pick-me-ups with caffeine. These teas have been grown in Asia for over 5000 years. Did you know that all three varieties are made from the same Camellia sinensis tea plant? The different flavours are created through different processing steps. Discover these teas pure or as a fine mixture with lemongrass and jasmine.
Loose or in a tea bag - the choice is yours
You can order our different types of tea loose, as tea bags or as teapot bags. Tea bags are handy and perfect for a quick cup of tea. Loose teas and teapot bags are very economic thanks to their large leaves, spices and fruit pieces - perfect for a full pot of tea enjoyment.
Tips how to prepare loose teas
We have a few helpful tips for fans of loose teas. A three-finger pinch of herbs per cup is usually sufficient. Pour 90°C hot water over three pinches of freshly crushed herbs and steep tea to your liking. Pop a lid on your cup or jug to prevent valuable essential oils from evaporating and to ensure a full aroma.
Easy to order teas online
What are you waiting for? Expand your tea selection and order your favourite varieties conveniently online. If you are still looking for inspiration, we recommend giving our can "Try it!" assortment a go.