Organic spices for that special touch in the saucepan
This area is reloaded as soon as an input field is changed.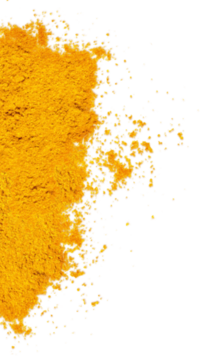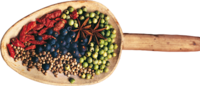 Must haves for (hobby) cooks: pure spices!
Pure spices like salt and pepper are must haves in the kitchen. Our online shop has numerous blended seasonings on offer, as well as pure exotic spices such as turmeric, lemongrass and Ceylon cinnamon. Or do you prefer to cook with regional products like garlic and thyme? No matter what dish you have in mind, we have your perfect spice companion.
Easy to use spice mixtures
We love tasty food, but sometimes it can be tricky to know what spices to put together. If you don't have the time to experiment, we have come up with the best combinations. Our piquant and sweet SONNENTOR spice mixtures contain all the spices you need for your favourite dishes. Seasoning has never been easier!
Seasonings for pizza, chilli and salads
What do Italian pasta dishes, delicious chili con carne and delightful salads have in common? Flavourful seasonings! Herbs all'Italiana lend your dishes a Mediterranean touch, Rodriguez's Chili con Carne heats up stews, and Just Greens Salad Seasoning even gets carnivores excited. Be inspired by all the fragrant mixtures in our online shop.
Curry, fragrant curry!
Curry blends originate in Asian cuisine and we can no longer imagine life without them. They are colourful mixes of spices such as turmeric, cumin, coriander and ginger. We have combined these to create exciting blend such as Garam Masala, Ras el Hanout and sweet curry.
Barbecue spice blends
Barbecuing is one of our favourite summer activities. Our online shop has exciting summer barbecue spices to add to your organic spice collection. It's all in the seasoning! Aromatic mixes for steak, vegetables, fish and chicken are complemented by smoked paprika and smoked salt. This six pack of spices should not be missing at your next barbecue.
We love baking!
In an old German children's song, it says that "Saffron makes the cake yellow." Not only do spices add colour to your baking, they also give it their special flavours. Discover the large selection of spices and spice mixes for baking in the SONNENTOR online shop. These include vanilla pods, vanilla sugar, ginger, Tonka beans and many more.
Seasoning with aromatic oils
Did you know that you can use essential oils for seasoning your favourite dishes? A practical pipette will help you with precise dosing as you only need a few drops to get the full taste. We have fruity varieties such as orange and lemon oil, sweet vanilla, basil and practical sets that combine several oils.